What is firstBASE?
SHCG's firstBASE is an online, searchable database of useful resources relating to a whole range of subjects, themes and objects dealt with by those who work with local and social history collections.
Ever had to research for an exhibition but don't know where to start? Has an object come in for identification but you have no idea what it could be? Need help to answer a public enquiry?
firstBASE holds records, signposts, weblinks and downloads for a wealth of resources (books, articles, websites, significant collections, museums and organisations) that can help museum professionals develop their interpretation, and improve their identification, of social history objects.
Need advice about the care and management of your collection?
Go to Collections Link: www.collectionslink.org.uk
firstBASE has been funded by SHCG and the Museum Association Esmee Fairbairn Collections Fund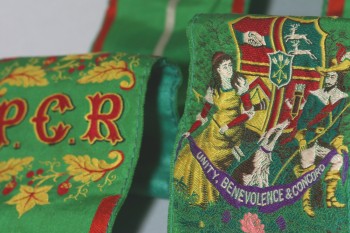 Cardiff Story Museum
Editor's choice
posted by Briony Hudson
Just what is that object? One of the great strengths of the SHCG community, proved time and time again, is the support we can provide each other for identifying the random items lurking in our stores, or brought in by an enquirer. Alongside the SHCG email list (and what else are Friday afternoons for than peering at photos of mystery objects?!), there are loads of references on firstBASE to books and websites that can help make sense of the weirdest and most wonderful niches in our collections. Here are some that demonstrate the range available.
If you have other suggestions, please help us to continue to make firstBASE the first stop for help interpreting and identifying our social history collections. If you've come across a really useful resource on any topic, please share them by going to the Contribute section of the website.
Search firstBASE
New on firstBASE