Join SHCG
Joining SHCG enables you to network with people who share your interest in and concern for the promotion of social history in our museums.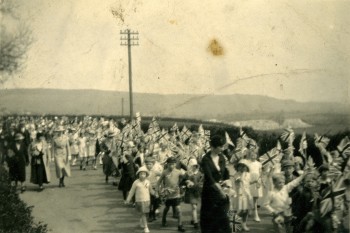 The group acts as a forum for sharing ideas and practical experience with others involved in social, local and community history in museums.

You can join as an individual or as an institution. Please download and complete the appropriate membership form (see below). There are guidance notes on both forms to help you identify which type of membership is most appropriate for you.
Please note that payment for UK members is by BACS only. We no longer accept cheques as of 1st September 2020. Payment by PayPal is accepted for international members.
The membership forms can also be used to renew your membership if needed. Please mark the form "renewal".

If applying for student membership, please include a photocopy of your student ID.

If you have any questions or queries, please contact the Membership Secretary.
Download individual membership form
Download institutional membership form