News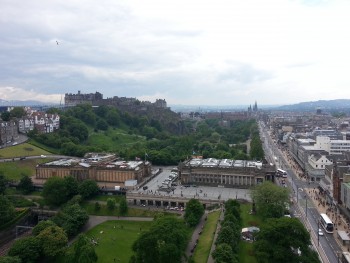 Call for papers: SHCG 2019 Annual Conference
The Future of Social History: Who are we Curating for?
Edinburgh- Venue TBC
Thursday 18th and Friday 19th July 2019
This conference will explore how we represent our audiences and communities in the museum space, and question whether social history collections can do more to improve representation across collections and exhibitions.
SHCG is pleased to invite speakers to discuss how we can transform our collections to make them representative and redress imbalances in the museum space.
This conference is intended to showcase examples of museum practice as well as providing a place for practical problem solving and discussion of your organisational issues and ideas around the conference theme. SHCG is pleased to receive proposals of activities, round table discussions, presentations, and workshops on the theme of representation in museums.
We look forward to welcoming you in July 2019 to discuss the future of Social History.
Guidance on Topics for Discussion
The future of Social History collections is an often debated topic. Following recent headlines regarding representation within museums, contemporary collecting and rationalisation, have our attitudes to these collections changed? Are we working with objects differently?
How do we better represent the demographic of our museum audiences?
Are social history collections lagging behind other disciplines in addressing under-representation in the museum space?
Does our regional identity affect the way we collect and interpret collections?
How can we collect the present without over-rationalising past collections?
Is there a fear in your organisation of disposing of too much of the past to make way for collecting the future?
How can we better engage audiences with contemporary collecting practices?
Social History Curators Group (SHCG) invites you to share your innovative ideas, experiences of trying to do things in new ways, successes, opportunities and failures.
Dates for your diary
Please complete the submission form below and return it to Lauren Ryall-Waite and Alison Grange (conferenceshcg@gmail.com) by 22nd February 2019.
All applicants will be notified of the Conference Organisers' decision by 15th March 2019.
Please download the full call for papers below for more information
Download SHCG_Call_for_Papers_2019_FINAL_.docx...